When the Revolution grips Liège, the canons ran away with the Treasure of the Saint-Lambert cathedral, but they were caught up by the french troups. En 1801, Napoléon signed a Concordat with the pope Pie VII and the Liège area was anew in peace. The canons came back in Liège and, in 1803, the church Saint-Paul in the center of Liège became the new Cathedral.
Today, aside this building a museum allows you to discover this splendid Treasure. The museum contains several reliquaries. The two finest objects are the reliquary-bust of saint Lambert and the beautiful reliquary of Charles the Bold, duke of Burgundy (after 1467).
In the garden, you can see an old stoned column of the old cathedral.
Saint-Paul cathedral of Liège.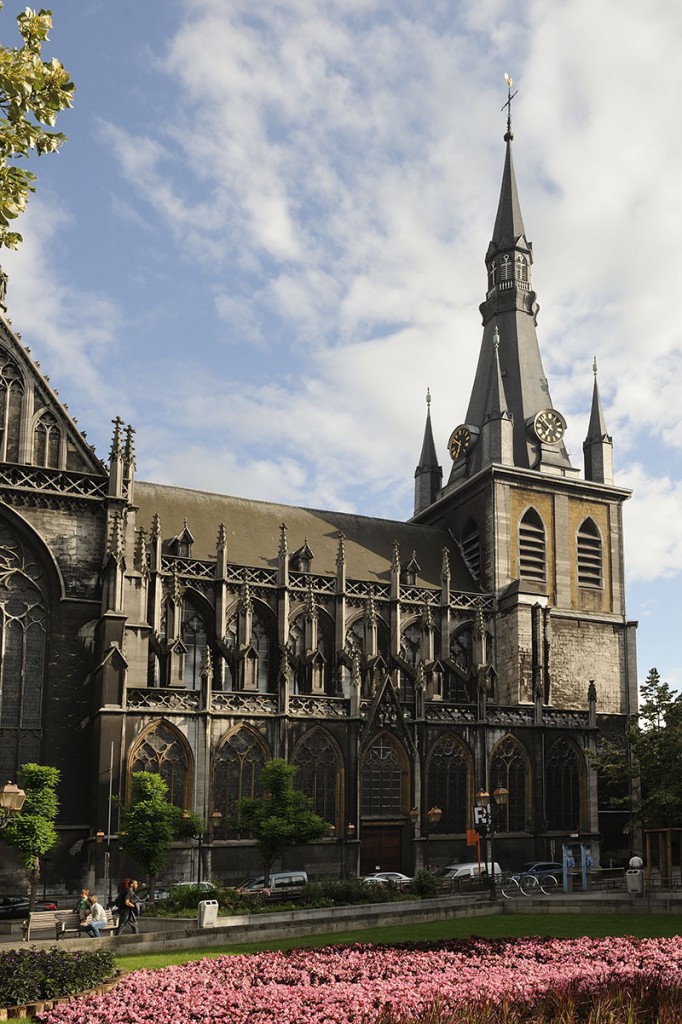 The reliquary-bust of saint Lambert.